Morning Desert Safari Dubai
Morning Desert Safari Dubai
Escape the skyscrapers and crowds of Dubai and head to the desert with this adventure trip. During Morning Desert Safari Dubai, ride over the sand dunes in a 4×4, try sandboarding, watch a falconer demonstration, and enjoy a camel ride or upgrade to a private vehicle.
Morning Desert Safari Dubai Deals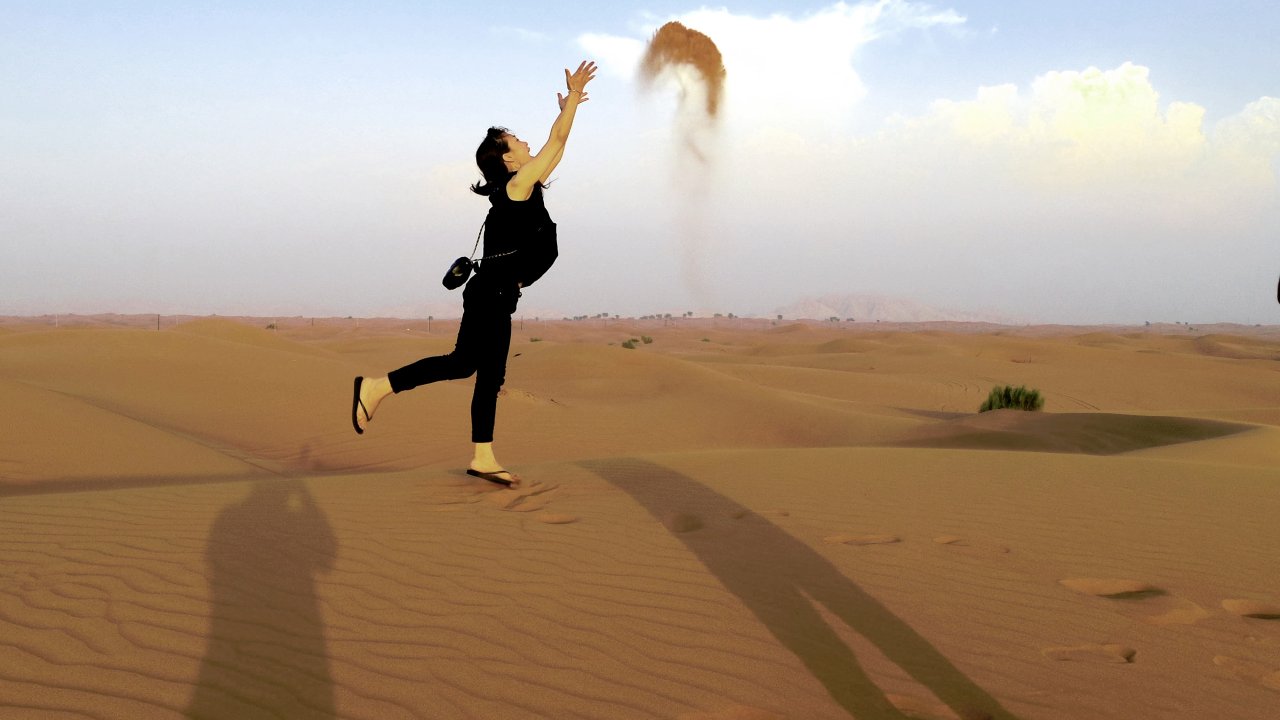 Standard Deal
@
150 AED / Person
Pick up via 4x4. 45 Minutes Dune Bashing and more. All-inclusive.
Morning Desert Safari + Quad Bike
@
300 AED / Person
Standard Package with 20 minutes of Quad biking self Drive. All-inclusive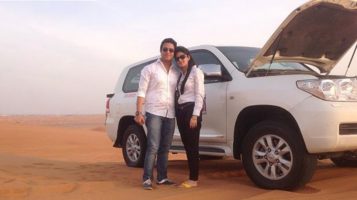 Private Desert Safari
@
800 AED up to 5 Persons
Standard Package Private Vehicle only for you family. All-inclusive
How to
Morning Desert Safari
 Contact Us 24/7 Chat Support
Morning Desert Safari Dubai Brief Overview
First thing in the morning, we will pick you up from your hotel and head to the Dubai desert in a 4×4 Land Cruiser. We will leave behind the skyscrapers and unusual buildings of the city to enter the calm and natural beauty of the desert. After adjusting the tires of the SUV, we will begin to plow through the dunes at full speed so that you can feel the excitement on each slope. We will get lost in the kilometers of sand aboard this 4×4 to combine adventure and nature in the same experience.
To complete our Morning Desert Safari Dubai, we will try a unique experience: sandboard. This practice similar to snowboarding has the particularity of being done on the sand, surfing the dunes on aboard. You will love it!  Afterwards, you can choose between walking or taking a camel ride. Contemplating the vastness of the desert from the back of this animal is a unique experience.
Choose your Thrill Level?
Upon Booking your morning desert safari, you can choose the level your trill you want to get in the desert. If you are a real adventure seeker you can choose the hard and long dune bashing. If you are a faint hearted person you can choose the medium or low level. 
This activity is not recommended for pregnant ladies, people who have back pain problem and infants. 
We do pick & drop for this tour from your hotel.  Some hotels and places far from the main Dubai city for example Al Barsha South, Jabel e Ali, Qasar e Sarab and Bab al-Shams Resort, DIP and eastern side or Al Barsha are subject to availability. 
For all our services, we follow all the SOPs provided by U.A.E. government and all our drivers and tour guides are regularly checked for Covid-19. 
Type of Desert Safari Dubai
Morning Desert Safari
Explore the desert of the United Arab Emirates. The morning Safari in Dubai, begins when you are picked up from your location in a 4 × 4 Land Cruiser, and we take you out into the desert, to begin with a 40-minute Dune Bashing session, in the High Dunes of the Dubai desert.
When you have experienced the roller coaster in the desert, you will have the opportunity to sandboard ski in the dunes. Sand Skiing is an entertaining and unusual sport for people who love speed. You can also ride a camel in the Red Desert, which is an unforgettable experience.
Evening Desert Safari Dubai
During Evening Desert Safari Experience the full magic of the desert, from ancient customs to the latest outdoor sports, on this 6-hour desert experience for families from Dubai, including a barbecue dinner. Feel your adrenaline rush on a 4×4 dune drive with a trained driver, try sandboarding, ride a camel, and if you like, get a henna tattoo on your hands or feet. Lastly, sit in a starlit desert camp for a delicious buffet dinner and live barbecue, and enjoy live entertainment including the fascinating dervish of dourta dervishes and belly dancing shows. 6-Hour Desert Adventure and BBQ Dinner in Dubai Hop aboard a 4×4 for an exciting dune feast and stop for photos of the desert sunset Relax in a desert camp with traditional Arabic coffee and dates Enjoy fun activities like sandboarding, camel riding and more Take a picture in an Arab dress and get a henna tattoo if you like. Watch a hypnotic tanoura and belly dance.
Overnight Desert Safari Dubai
Overnight Desert Safaristarts Between 1:45 p.m. and 2:30 p.m., we will pick you up from your hotel in Dubai. From there we will head towards the Lahbab desert to begin this incredible adventure.
When we reach our destination, we will rest for 20 minutes and then we will get back into a 4×4 Land Cruiser to enjoy one of the most exciting activities of the day, dune bashing. Still don't know what it is? On board a powerful off-road vehicle driven by an expert pilot, we will travel through the desert dunes practicing drifting and climbing these imposing mountains of sand. Pure adrenaline!
After this experience, we will have fun practicing sandboarding. We will give you the board and you can slide down the dune at full speed before heading towards the camp where we will spend the night. When we arrive at the accommodation, you will be greeted with coffee, tea, typical sweets and, of course, dates. The best way to get into the subject! Afterwards, we will meet again for a sunset camel ride.
After the walk, we will have free time to tour the camp, relax while we smoke a hookah or take the opportunity to get a henna tattoo. When night falls, we will be able to witness a very special show: we will meet the dancers of the famous tanoura dance. You will love it! Her dance is hypnotic.
Once the show is over, we will enjoy a delicious barbecue dinner where you can taste some of the typical dishes of this culture, also with an option for vegetarians. Afterwards, a nashaat dancer will liven up the end of the dinner.
We will end the day next to a bonfire and admire the indisputable beauty of the Milky Way before going to sleep in our Bedouin tent.
The next day, we will wake up 15 minutes before sunrise to contemplate this magnificent natural spectacle while taking a short camel ride. Next, we will serve you a great breakfast before heading back to your hotel in Dubai, where we will arrive at 12 noon.
Morning Desert Safari Dubai Overview
Pick & Drop from your hotel/residence is included in this tour.
There will be a thrilling 45 minutes dune bashing in the middle of the desert.
During the Dune Bashing, we shall stop in the middle of the desert to take some picutres.
We'll provide you the sandboard so you can enjoy the thrill
Morning Desert Safari Dubai Inclusions, Exclusions, Price and Timings
Adults (Above 9 Years) = 150 AED / Person
Child (From 3 to 9 Years) = 135 AED / Person
Infant (Under 3 Years) = Free
Private Vehicle = 900 AED
Cash to the Driver

Online via Paypal
Evening Desert Safari Dubai
@
150 AED / $45 Per Person
Evening Desert Safari Dubai includes 45 minutes of Dune Bashing, Pick & drop, Camel Ride, Belly Dance, BBQ Dinner and Much more.

Camel Trekking Dubai
@
250 AED / $72 Per Person
Camel Trekking Dubai includes 45 minutes of Camel Ride, Sandboarding, Dune Bashing.
And much more.

Abu Dhabi City Tour
@
150 AED / $45 Per Person
Abu Dhabi City Tour includes Pick & Drop, a 5 to 6 hours sightseeing tour of Abu Dhabi including Grand Mosque, Date & Carpet Markets and muc more.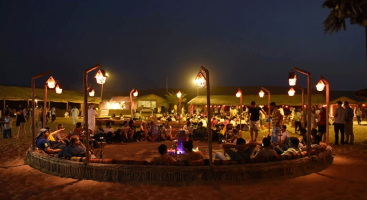 Overnight Desert Safari @
350 AED / $96 Per Person
Overnight Desert Safari Dubai includes 45 minutes of Camel Ride, Sandboarding, Dune Bashing.
Overnight stay in desert camp, and much more.

How to
Morning Desert Safari Dubai
Contact our 27/7 Chat Support
Tips For Your Morning Desert Safari Dubai
Wear Comfortable Clothes
In the Morning, there is a bit cold sometimes. So bring warm clothes too. 
Not Included, Buffet Dinner, Lunch, Breakfast is not included in Morning Desert Safari Dubai
Avoid Flip Flops, Do Not wear flip flops for this tour. 
Pregnant women, infants, and people with back pain issues are not recommended for this tour. 
Focus on instructions that will be given to you by your driver. 
Book in advance, for better seating options. 
It's Better to Book, 48 hours before the tour date so you can get the best services.

In Morning Desert Safari there is no Entertainment program, Lunch, or Breakfast.

All the prices are applicable per person only.
If you want to cancel the trip, inform us 24 hours before the tour date. On tour day you have to pay. 
If you want to reschedule your trip, you must do it 24 hours prior to the day of the tour. No charges will be deducted. The rescheduled date of the trip must be made within the same month.
Pregnant Women, Old Age Citizens, or the ones who have a heart problem or any back pain issue are not recommended for the dune bashing part of this tour.
Kids up to 3 Years are Free of Charge, above 3 years the same price will be charged as an adult.
Prices are subject to change without further notice.
We hold the rights on allocation of seating as per the availability.
All the shared transfers are managed on SIC / Sharing with other Tourists unless requested and confirmed for the premium services.
All our vehicles are fully insured to include passengers in the rare event of an accident.
Frequently Asked Questions (FAQs):
Is Morning Safari safe for the kids?
Kids under 6 months are not recommended for this tour. For Kids above 6 months it's 100% safe and secure.
Is camel Ride available on the Morning Safari tour?
Yes, Camel Ride is available. You can book it on booking time or you can ask the driver to provide you the camel ride there.
Is Quad Bike included in Morning Safari Dubai?
Quad biking is not included in Standard Package. But you can book your morning desert safari with quad bike tour.
Is sandboarding included in Morning Safari Tour?
Yes Sandboarding is included in morning safari tour. There will be no extra cost or charges.
Is there any breakfast in Morning Desert Safari?
No, Breakfast is not included in Morning Desert Safari.
How much morning desert safari cost?
Morning Desert Safari will cost you 150 AED per person in sharing basis. Or 900 AED for up to 6 people in a private vehicle.
What is morning desert safari?
Morning desert safari tour is designed for people who can't go in evening.
Image Gallery Morning Desert Safari Dubai
Morning Desert Safari Dubai Overview
Morning Desert Safari Dubai Reviews