Camel Trekking Dubai allows you to feel and explore the beauty of the vast Arabian desert. The 45-minute camel ride brings you closer to the enchanting Arabian desert, wrapped in an atmosphere of serenity. Travel to "Al Khayma Desert Camp", the world of the ancient Arabs while taking part in various activities like Dune Bashing, Sandboarding, etc. 
Camel Trekking Dubai Brief Overview
Your guide will pick you up from your hotel. Begin your journey to the "45-50min" long desert, where the peaceful atmosphere would be more than reason to rejoice.
Reach the desert where the camel caravan awaits you at Al Khayma Desert Camp. Explore the beauty of the desert on the back of a camel for about 30-45 minutes, depending on the option selected. (If you want, you can even feel the thrill of walking those splendid sand dunes.) The fun of the camel trek ends at the Bedouin camp "Al Khayma", where you will be warmly received. Feel old Arabia come to life at the Desert. Don't forget to pose for a photograph with a Falcon resting on your shoulder or hand. 
Later, you will be dropped off at your selected hotel/location safely.
Do you want more adrenaline?
When making the booking, you can choose the intensity of the desert safari. If intense emotions are your thing, the extreme safari will guarantee jumps, drifts, and maneuvers by the driver to get your adrenaline pumping. Book your Camel Trekking Dubai tour now. 
This activity is not recommended for people with back, neck, or heart problems, and pregnant women. Children under five years old cannot take the tour.
This tour includes pickup from the cruise port "Port Rashid" or Sharjah and hotels in Dubai, except those located in the following areas: Sport Motor cities, Dubai Investments Park, Discovery Garden, Jebel Ali, Dubai Production City, Al Barsha South, Al Maha Resort & Bab Al Shams.
All our services comply with local legislation and health recommendations regarding protection and security to avoid the spread of the Covid-19 virus.
Type of Desert Safari Dubai
Morning Desert Safari
If you can't catch us in Evening then, Morning Desert Safari is the best option for you. It's a 4 hours tour starting from 8:30 AM.
A trip to the sandy Emirates is not complete if you don't speed through the pristine dunes of the Arabian Desert in a fully equipped 4×4. With this amazing morning safari from Dubai, you will also be able to surf the dunes. Yes really, because you will be testing sand surfing!
Between tourism and adrenaline, you will not be able to contain your enthusiasm during this crazy and morning adventure in the Arabian desert!
Settle into a luxurious, air-conditioned vehicle from Dubai and rally across the dunes in a state-of-the-art 4×4. You will soon know the real meaning of off-road racing. And with all these dunes, be sure you won't experience the same feeling twice in a row.
Want even more thrills? So strap your feet to a special surfboard and surf the dunes. Beginners can practice their movements on gentler slopes, while more experienced can test their skills on extreme dunes. Of course, you will have plenty of time to take some great photos before you return!
Evening Desert Safari Dubai
Evening Desert Safari is a 6 hours tour start from 2:30 PM. Experience the desert outside of Dubai at sunset on this afternoon and evening safari. You'll travel in a 4×4 vehicle, ascending and descending the immense dunes on an exhilarating ride. Then try your hand at dune surfing before watching the sunset and heading to a desert camp where you will enjoy a barbecue dinner and entertainment. A desert safari is a must-do while in Dubai, and booking this excursion in advance means you can choose the day and time.
Overnight Desert Safari Dubai
The Overnight Desert Safari Dubai and Overnight Desert Camp include a full desert safari program followed by all the 1001 Arabian nights dinner activities. The program begins with hotel pickup in the early afternoon for a desert safari with 4×4 drive. Enjoy a thrilling ride through the desert dunes on the soft sands of the Arabian desert. Stop for a photo in the middle of the desert and walk on the desert sand to experience the tranquility of the Dubai Desert Safari. Feel the warmth and Arabian hospitality as you arrive at our Majilis desert safari camp in the middle of the desert. The desert safari camp in Dubai is packed with numerous activities to keep you entertained throughout your journey. Enjoy a camel ride through the desert and take part in the most exciting sporting activity in the desert – Sand Boarding. Guests have the option to select the program according to their interest. Relax in the traditional Majilis seats of the camp. Beautify your hands with the magic touch of the henna designer or sit back and relax in the traditional Shesha. As night approached, the variety of live entertainment shows lit up the night. The magic fire show, the fascinating belly dancer and the traditional touch of the Tanura dancer create a wonderful atmosphere as you enjoy the barbecue dinner 1001 Arabian nights under the stars. After dinner, enjoy a night in the desert camp in an igloo tent. Pillows, blankets, sleeping bags will be offered to guests to spend the night in the camp under the stars. Wake up to the sounds of the desert breeze and desert nightingales. Enjoy a sumptuous continental breakfast before being taken back to your hotel. The sweet memories of tonight in the desert will surely follow you for a lifetime.
Camel Trekking Dubai Deals
Standard Deal
@
250 AED / Person
Pick up via 4x4. 45 Minutes Camel Riding and more. All-inclusive.
Camel Trekking Dubai + Quad Bike
@
350 AED / Person
Standard Package with 20 minutes of Quad biking self Drive. All-inclusive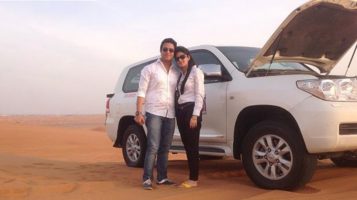 Private Camel Trekking Dubai
@
1200 AED up to 5 Persons
Standard Package Private Vehicle only for you family. All-inclusive
How to
Camel Trekking Dubai
Contact our 27/7 Chat Support
Camel Trekking Dubai Overview
We shall pick you from your hotel/residence.
There will be 40 to 45 minutes of Camel Trekking in the middle of Desert
We shall provide you the picture point in the desert to make this tour memorable.
We'll provide you the sandboard so you can enjoy the thrill
Camel Trekking Dubai Inclusions, Exclusions, Price and Timings
Adults (Above 9 Years) = 250 AED / Person
Child (From 3 to 9 Years) = 235 AED / Person
Infant (Under 3 Years) = Free
Private Vehicle = 1200 AED
Cash to the Driver

Online via Paypal
Evening Desert Safari Dubai
@
150 AED / $45 Per Person
Evening Desert Safari Dubai includes 45 minutes of Dune Bashing, Pick & drop, Camel Ride, Belly Dance, BBQ Dinner and Much more.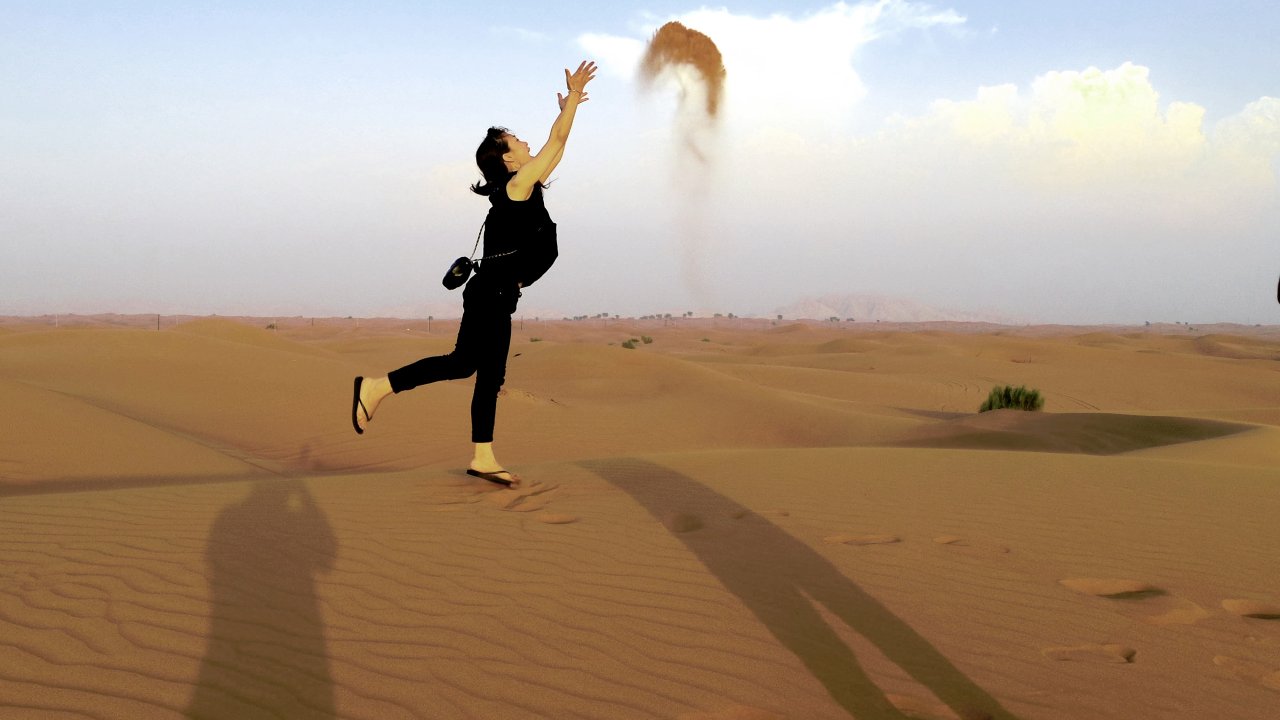 Morning Desert Safari Dubai
@
150 AED / $45 Per Person
Morning Desert Safari Dubai includes 45 minutes of Dune Bashing, Sandboarding, Camel Ride and much more.
Abu Dhabi City Tour
@
150 AED / $45 Per Person
Abu Dhabi City Tour includes Pick & Drop, a 5 to 6 hours sightseeing tour of Abu Dhabi including Grand Mosque, Date & Carpet Markets and muc more.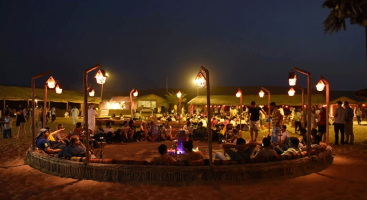 Overnight Desert Safari @
350 AED / $96 Per Person
Overnight Desert Safari Dubai includes 45 minutes of Camel Ride, Sandboarding, Dune Bashing.
Overnight stay in desert camp, and much more.

How to
Camel Trekking Dubai
Contact our 27/7 Chat Support
Tips For Your Camel TrekkingDubai
Wear a stole or a light jacket – evenings in the desert tend to get a little cold
It is recommended to bring both open and closed shoes to participate without problems in the different activities
Although you will be offered a buffet dinner towards the end of the day, at the beginning of the experience you can consume a light snack to keep your energy level high
Wear loose and comfortable clothing, such as cotton pants and T-shirts, to make the most of your desert safari
Pregnant women, children, and people with health problems should avoid activities such as dune-bashing and quad biking
Listen carefully to the instructions provided before each task
Make sure you have a good seat in front of the dance floor for a good view of the live performance
You have to book Camel Trekking Dubai at least 48 hours prior to your tour date. Use the Booking form OR contact via Whatsapp for more information.
No Belly Dance, Tanura Dance, & BBQ Dinner in 

Camel Trekking Dubai

.

All the prices are applicable per person only.

To cancel the trip, inform at least 24 hours before your tour day. NO Cancellation if informed less than 24 hours and NO REFUND will be made.

If you want to reschedule your trip, you must do 24 hours prior to the day of the tour. No charges will be deducted. The rescheduled date of the trip must be made within the same month.

Pregnant Women, Old Age Citizens, or the ones with any heart or back problem will be advised not to do adventures like Dune Bushing. You must advise your driver to directly drop you at the Bedouin Camp Site.

Kids up to 3 Years are Free of Charge, above 3 years same price will be charged as of an adult.

Prices are subject to change without further notice.
We hold the rights on allocation of seating as per the availability.
All the shared transfers are managed on SIC / Sharing with other Tourists unless requested and confirmed for the premium services.
All our vehicles are fully insured to include passengers in the rare event of an accident.
Frequently Asked Questions (FAQs):
Is it illegal to drink alcohol in Dubai?
No, Drinking alcohol is not illegal in Dubai as far as you drink in a bar. You can't take your drinks outside the bar.
What to wear in Desert Safari Dubai?
On a Desert Tour Dubai there is no dress code. You can wear anything you are comfortable with. We recommend to get you jacket for evening and avoid any flip flops.
How long is desert safari dubai?
What is the age limit for desert safari dubai?
Basically there is no age restriction for Desert Safari Dubai. You can enjoy it in any age. But we do not recommend it for Pregnant Ladies, People with back pain issues, People with heart problems.
Which is the best desert safari company in Dubai?
What is the difference between cheap and costly desert safari dubai?
The main difference between cheap and high prices desert safari Dubai is the services we provide. It's a lifetime experience for some people. So we try to provide the best desert safari to our guests. We offer a 4-star buffet with the best services in Dubai.
How much desert safari dubai cost?
What is the difference between Morning Desert Safari and Evening Desert Safari?
In the evening it's 6 hours tour along with a BBQ dinner, Belly Dance, Fire Show, and other camp activities.
In the morning it's e to 4 hours tour with Dune Bashing, Sand Boarding, and Camel Ride.
What is Dune Bashing?
Dune bashing is the ride in the Desert. When we drive the vehicle in the middle of the desert and go across the dunes. It's called dune bashing.
What should I wear to join a Desert safari Dubai?
It is recommended to wear loose and comfortable clothes with open shoes before attending a Dubai Desert safari.
What is the cancellation policy for a Desert safari Dubai?
The cancellation policy is different for each Dubai Desert safari ticket variant. Most of them allow you to cancel your ticket up to 24 hours or 48 hours before the experience. Please check the cancellation policy before booking your ticket.
What activities are included in a Dubai Desert Combo tour?
Your combo includes a desert safari experience, along with the ability to try experiences like a visit to the Burj Khalifa or Dubai Aquarium, as well as including admission to theme parks or a Dhow cruise.
What are the different types of desert safaris available for Dubai?
You can opt for a morning, evening, or adventurous safari in the Dubai Desert. You can also opt for a combo tour that allows you to visit popular attractions such as the Burj Khalifa and Palm Jumeirah.
How do reach my Evening Desert Safari Dubai point?
There is no need to plan the route between your hotel and the location of the Bedouin camp in the desert. Your Evening Dubai Desert safari tour includes round trip transfers regardless.
What are the inclusions of Evening Desert safari Dubai?
The activities included in each Dubai Desert safari are different depending on the type of tour you choose when booking. Depending on the ticket you choose, you can take advantage of the hotel pick-up and drop-off service, participate in dune-bashing, sandboarding, quad-biking, camel rides, belly dancing, buffet lunch or dinner, and much more.
Image Gallery Camel Trekking Dubai
Camel Trekking Dubai Reviews