Enjoy a morning full of emotions Dune Buggy Ride Dubai From your hotel in Dubai, you will head towards the departure point of your visit in a 4×4. Alone, or accompanied by another person, you will take control of a buggy and follow your guide into the heart of the desert. In the middle of the dunes, you will drift at top speed on the sand and even take time to admire the incredible landscapes. Small breaks and refreshments will be proposed to you so that you can enjoy this activity in the best conditions. Once the visit is over, you will be escorted to your hotel in Dubai. Don't miss out on the unique opportunity to drive a buggy in the middle of the desert!
Enjoy a thrilling tour of the magnificent and changing sand dunes of the Dubai desert, on the Buggy Safari. Tour the desert like a Bedouin nomad. Traverse the trackless desert and tackle the high and low dunes on this four-hour excursion.
Enjoy a half-day adventure in the Dubai desert and take part in exciting adrenaline-pumping activities. The combo tour includes a trip through the dunes by 4WD Jeep, a self-drive safari.
You will be picked up from your hotel in Dubai, with a 4WD vehicle, to head to the desert, southeast of the city center. On a clear day, the beautiful Hajjar Mountains can be seen.
After a journey of approximately 1 hour, we will stop for activities in the desert.
Before starting to dune buggy ride Dubai, a guide will give you a complete briefing. with the necessary safety instructions. Then you will enjoy a 60-minute drive through the vast desert, have time during your adventure safari, for a photo stop, and for drinking.
Want a long ride in Desert?
Upon booking, you can choose the ride level of your Desert Dune Buggy. You can self drive it in the open desert as well. Please speak to our chat support before booking. 
This activity is not recommended for those who have any back pain issue or for pragnent ladies.
We shall provide you pick & drop, from your hotel/residence. But keep in mind some places are subject to availability. For example, if you are staying in Jabel Ali or Al Barsha South please confirm before booking about pick up. 
All our services comply with local legislation and health recommendations regarding protection and security to avoid the spread of the Covid-19 virus.
Dune Buggy Dubai
We will pick you up at the hotel and before leaving the city we will adjust the air in our wheels to adapt to the new scenario: the desert.
There our expert drivers will take you through the red dunes at high speed for half an hour. Then you can continue the fun surfing the dunes on a sandboard.
Next you will have the incredible opportunity to drive a Buggy yourself on a tour through the dunes of around 45 minutes. The experience will be memorable.
Evening Desert Safari Dubai
Morning Desert Safari
Overnight Desert Safari Dubai
Standard Deal
@
450 AED / Person
Pick up via 4x4. 45 Dune Buggy Ride Dubai and more. All-inclusive.
Dune Buggy Ride Dubai + Quad Bike
@
600 AED / Person
Standard Package with 20 minutes of Quad biking self Drive. All-inclusive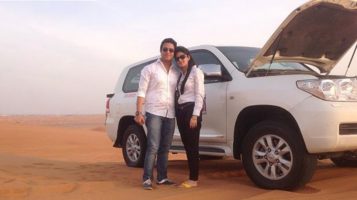 Private Dune Buggy Ride
@
2,500 AED up to 5 Persons
Standard Package Private Vehicle only for you family. All-inclusive
 Contact our 24/7 Chat Support
Dune Buggy Ride Dubai Overview
Pick & Drop from your hotel/residence is included in this package.
A thrilling 45 minutes dune bashing is included in the package.
You can drive a dune buggy in a specific area of the desert yourself.
To make your tour memorable we shall provide you a photo stop in the middle of the desert.
Dune Buggy Ride Dubai Inclusions, Exclusions, Price, and Timings
Adults (Above 9 Years) = 450 AED / Person
Child (From 3 to 9 Years) = 335 AED / Person
Infant (Under 3 Years) = Free
Private Vehicle = 2,350AED upto 5 people
Cash to the Driver

Online via Paypal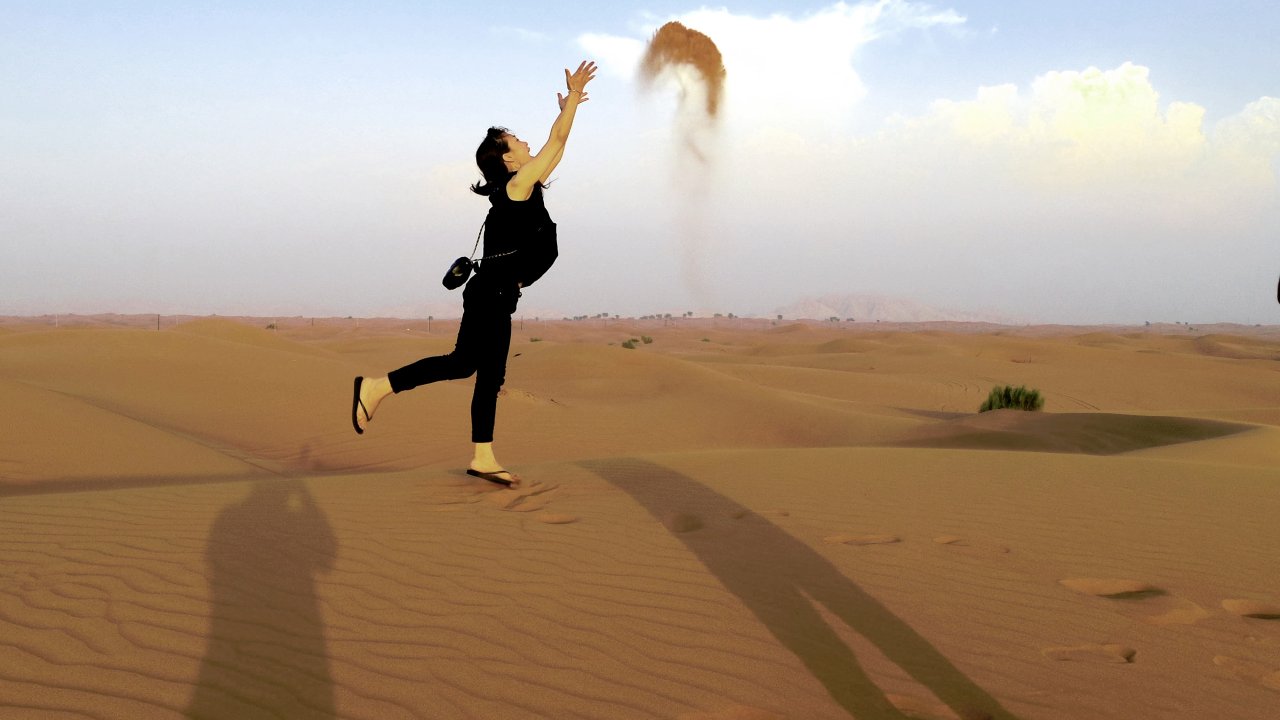 Morning Desert Safari
@
150 AED / $45 per Person
Morning Desert Safari Dubai includes 45 minutes of Dune Bashing, Sandboarding, Camel Ride and much more.
Evening Desert Safari Dubai
@
150 AED / $45 Per Person
Evening Desert Safari Dubai includes 45 minutes of Dune Bashing, Pick & drop, Camel Ride, Belly Dance, BBQ Dinner and Much more.

Camel Trekking Dubai
@
250 AED / $72 Per Person
Camel Trekking Dubai includes 45 minutes of Camel Ride, Sandboarding, Dune Bashing.
And much more.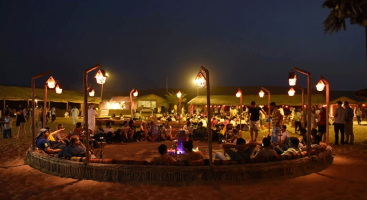 Overnight Desert Safari @
350 AED / $96 Per Person
Overnight Desert Safari Dubai includes 45 minutes of Camel Ride, Sandboarding, Dune Bashing.
Overnight stay in desert camp, and much more.

Half Day Dubai City Tour @
150 AED / $46 Per Person
Half Day Dubai City Tour includes Pick & Drop 4 hours Dubai City Tour.
Burj Khalifa, Dubai Marina, and much more.

Abu Dhabi City Tour
@
150 AED / $45 Per Person
Abu Dhabi City Tour includes Pick & Drop, a 5 to 6 hours sightseeing tour of Abu Dhabi including Grand Mosque, Date & Carpet Markets and muc more.
Contact our 24/7 Chat Support
Wear appropriate clothes.
It is recommended to wear comfortable shoes.
Dinner, Lunch, Breakfast not included in this tour.
Not Recommended, for a person with a back pain problem or a pregnant lady.
Book 48 hours before the tour date.
Listen to your guide, follow all the instructions which he'll provide. 
An exciting experience anticipates you in the event that you decide to partake in a rise slamming meeting in Desert Safari Dubai! Board a 4×4 vehicle, ordinarily a Land Cruiser or Fortuner, and set off for the desert. Remain solid as your rider races along the ridges at fast, and prepare for stupendous skips and a full adrenaline surge. Your driver is a prepared proficient who will realize how to move the 4×4 vehicle in a security suit all over the brilliant sand ridges.
Churn on the uneven desert territories while riding a quad-bicycle during Desert Safari Dubai. This 4-vehicle is planned for harsh territories, for example, deserts or mountain zones. Put on your wellbeing stuff and set off on a mechanized desert experience. Low-pressure tires and extraordinary hold handlebars permit you to control and move the vehicle effortlessly as you investigate the sand hills. This experience needs insignificant help and is an outright should for any self-regarding traveler.
Sandboarding in Desert Safari Dubai isn't a movement for weak willed. Put on your stuff and adventure through the brilliant hills of Dubai's deserts. In anticipation of the sandboarding meeting, a board will be joined to your feet with which you can float tenderly over the Sandy Arabian desert. This action is totally protected and you can take an interest consistently. The good to beat all? It is a performance sport and doesn't need couple help from a teacher.
Since the time of ancient Arabia, camels have been a particularly essential piece of Middle Eastern culture that they are frequently alluded to as "the boat of the desert." Camels have been for quite a long time the principle methods for transportation all around for neighborhood clans, just as for load transporters. During your desert safari, you can make a stride back in time by deciding to partake in a camelback ride. A guide will illuminate you about the different strides to take previously and during a camel ride, to comfort the creature. Hop on the creature's croup and appreciate the view during Desert Safari Dubai
Frequently Asked Questions (FAQs):
Can children drive the dune buggy?
Yes, We've special dune buggies available for children.
How many people sit in a dune buggy?
There are different type of buggies available. 2,3,5 and 7 person seating are available.
Can a pregnant lady drive a dune buggy?
It's not recommended for a pregnant lady to drive the dune buggy.
Do I need a license to Drive Dune Buggy?
No, You don't need a license to drive the dune buggy.
Find Dune Buggy Ride Dubai