Complete Travel Itinerary of Dubai
In Dubai, it was love at first sight for all of us. Dubai wowed us from the moment we stepped out of the airport. We blogged about our fantastically exciting desert camel-riding, belly-dancing, and dune-jumping experience. We've already told you about the cultural heritage tour that brought us past the glitz and into the heart of Old Dubai. I might have discussed it more than once how incredible it was to see the dancing fountains at the Burj Khalifa. Our Dubai travel round-up and blog page now has some ideas, maps, stuff to do, places to stay, and more.
The trouble with Dubai is that it takes a month to see and do anything. We can't say we've been there that long, but we've been there three times as layovers on our journey to Bangkok, Singapore, Mumbai, Kathmandu, and other destinations. We've had a great time each time. We've done the same favourite activities each time, as well as introduced some new adventures and tours. Here is a list of things to do in Dubai to help you schedule your journey.
Dubai is not our typical kind of destination;
Many people put their noses in the air and would not even suggest visiting Dubai. Any time we visited; we were shocked by how much we enjoyed it. Yes, I find the excess difficult to bear after leaving Kathmandu's tent villages for earthquake victims. It irritated me. However, Dubai is what it is, and every location on the planet has something special and exciting to offer. This article is based solely on personal knowledge and opinion; please double-check details for yourself as situations change quickly in Dubai.
Dubai Sight Seeing Tours
Where to Stay in Dubai
This is a bit difficult because too much of it is subjective. There are few highly luxury coastal beach hotels for vacationers, but there are also thousands of options in the city and on The Creek. It all depends on what you expect to achieve from your journey. Try looking at Atlantis the Palm or Burj al Arab on Jumeirah Beach for the ultimate Dubai experience; you'll need a big pocket, but it'll be an experience you'll never forget.
For short-term stays of a few days, we choose apartment-style hotels. They have things like kitchens and washing machines, which make life simpler. They are on the lower half of the price spectrum.
The Golden Sands apartment hotels in Bur Dubai are well-known for their swimming pools. They are not on the coast, rather in a central location. We've stayed at a few of their apartment hotels and considered them to be well priced.
Consider the transportation choices. As a family of four, we considered taxis to be more convenient and less expensive than the Dubai metro. If you are not on a strict schedule, expensive vehicles and transfers are simple to plan.
Tour Around the Dubai
Dubai had two metro lines, red and green, that covered most of the tourist areas in and around the city when we visited. The red line stretches all the way down to Jebel Ali in the south. Tickets are sold by zone. Tourists may obtain a red NOL pass, which enables them to ride on all subway, bus, and tram networks.
You will preload your card with the money and zones you choose to use. I don't suggest using the metro because it has always been overcrowded for us. Any time we've used it, we've had to wait for multiple complete trains to move before we could continue. When travelling as a family, the ladies-only carriages had little benefit.
Taxis are a fast way to travel across the city if you just need to visit a few locations. For a family of four, the rate isn't any more than using the subway. You won't have to haggle because they're all metered. Only be careful at peak hours, when you might find yourself trapped in gridlock traffic on one of the several main roads.
Buses are popular in Dubai, but unless you know precisely where you're headed, I wouldn't worry. If you wish to do it, the NOL card would provide bus fare.
Flight to Dubai
When we travelled to Dubai, we were the victims of a scam. Until you pay for your trip, you can read this article on third-party bookings (it opens in a new tab so you don't miss this page). The majority of the local airlines are excellent, and they are among our favorite carriers in the country. If you have a long layover in Dubai, both Etihad and Emirates will be able to provide free layover accommodation.
Arriving at Airport
Dubai has two airports, one on each side of the city. The Dubai International Airport (DXB) and the newer Al Maktoum International Airport (DWC). Dubai International (DXB) is the largest airport and one of the busiest in terms of international travelers in the country. When we last visited, the information below was right.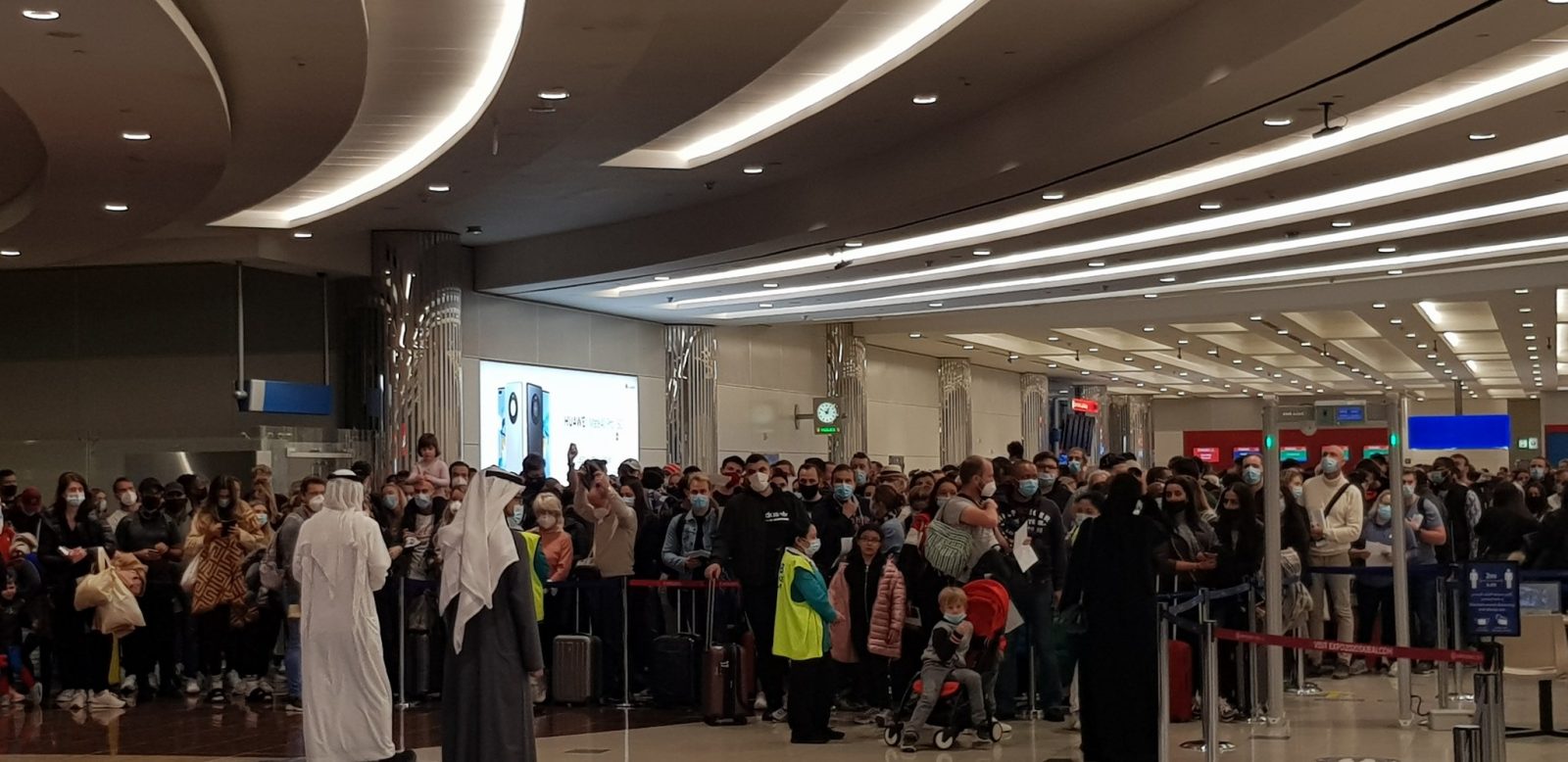 It has three terminals in all, with terminals 1 and 3 (exclusively for Emirates and Qantas) interconnected by a walkway, but terminal 2 is on the opposite side of the airport.
There are many ways to get into Dubai from DXB, including taxis, private hire transfers, buses, and even metro trains, which stop at both terminals 1 and 3 or terminal 2 on a different route. Transfers between terminals 1 and 3 and terminal 2 entail the use of a shuttle bus, so plan ahead of time.
DWC is located about 50 kilometers south of the old town and is not as well connected to public transportation. The most convenient choice upon arriving is to take a cab straight to your hotel. This is more expensive than DXB taxis. There aren't many airlines that use the current airport, so your odds of landing here are small.
If you need to link between DWC and DXB, take the metro line as far south as Ibn Battuta and then the dedicated bus to the airport. Obviously, the same is so. Please double-check all of this material for yourself; while we try our utmost to keep up to date, we cannot promise it.
I wouldn't suggest it if you have a lot of luggage. The other choice is to take a cab, which would be costly and time-consuming. Allow plenty of time because traffic in Dubai will often come to a halt depending on the time of day. Another choice is to fly into Abu Dhabi airport; Emirates / Etihad supported us with a free transfer from Dubai to Abu Dhabi.
Dubai with Children
Dubai is without a doubt one of the best and easiest places in the world to take them. In Dubai, there are hundreds of ultra-funs, family and kid-friendly activities. My kids enjoy the camel safari described above, but there is also a mall, beaches, lakes, and theme parks nearby.
Dubai Beaches
The beaches were immaculate, and the sea was calm. The water temperature was not as warm as you would anticipate, but it was also not as cold as the Mediterranean. The beaches are backed by stores and restaurants, but there is no shelter, leaving it very sunny and exposed throughout the day.
If you are not living on the beach, you would most likely need to take a cab or shuttle bus because the metro ended a few blocks back.
Finding Culture and History of Dubai
It isn't just about gleaming skyscrapers. Down by The Creek, you'll find the Al Fahidi Historical District, which features wind towers (as seen above), coral block homes, and well-preserved typical Arabian doorways. The area is thin, but it is interesting just the same. Take a guide, as we did, before venturing down to The Creek and exploring the souks and Dubai Fort.
Dubai's Gold and Spice Souks
Again, these Souks are limited in comparison to those in Istanbul or Egypt, but they are worth visiting. When you walk through the alleyways, identify spices and be amazed by how much gold you can wear. Just be highly careful when ordering. Here are some of the greatest rip-offs we've ever seen. Except for camel milk ice cream, ALWAYS check for the price first.
Dubai Creek
Dubai Creek divides the city into two sections: Deira and Bur Dubai. For several years, it was the only port and entrance point to Dubai, and it wasn't until 1963 when the first bridge was constructed over it. Boats can still be taken over the creek, although they are only used for travelers and a few commuters. A boat trip costs very little and is a pleasant way to spend time when exploring the souks and Old Dubai. These attractions are located on both sides of The Creek.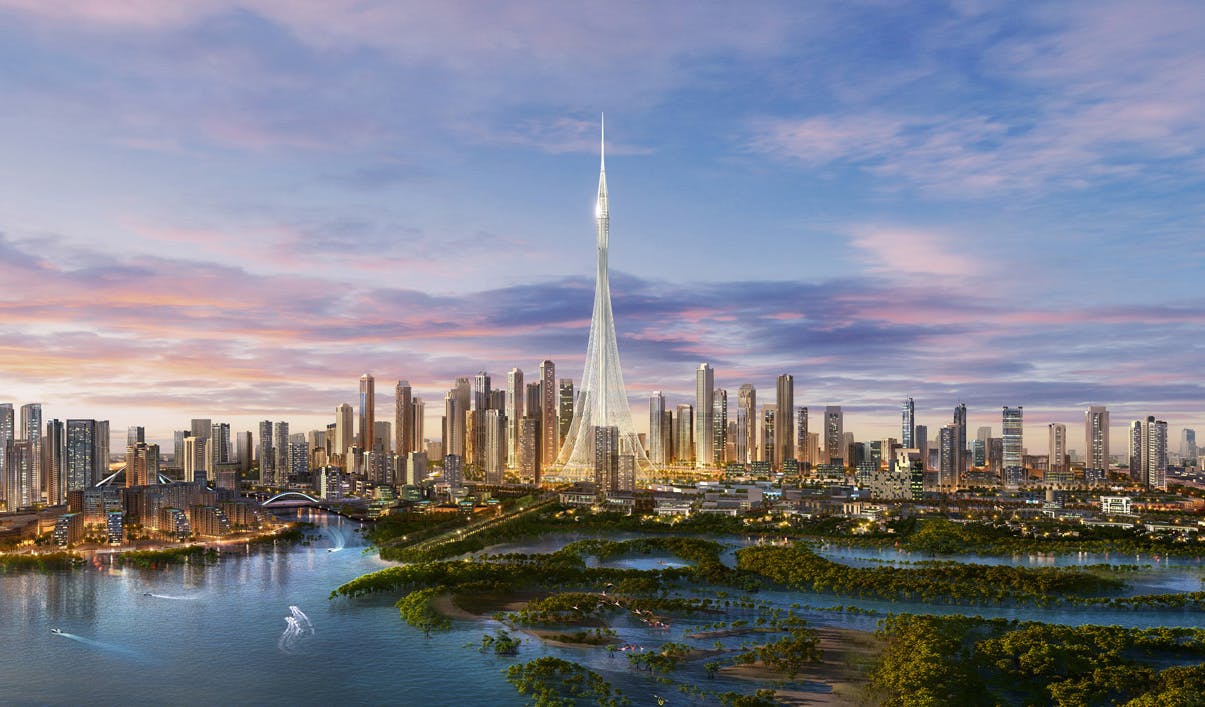 Fish Market
The old Deira Dubai fish market, which had been in place for decades, was forced to close its doors when the modern Waterfront market appeared. The old market was a nice place to visit, but it was rundown and in dire need of an update. Since the sellers were too busy, they had taken to selling their wares in the parking lot out front. It was not revamped, as is the case for most items in Dubai, but was instead substituted by a completely new purpose-built industry.
The Waterfront Market, located near Hamriyah Port, sells fresh seafood, beef, fruits, and vegetables. It has everything a commercial market might provide, with more coffee shops and restaurants developing as growth continues. Since it is not on the metro line, I recommend taking a cab and arriving early to see the catch of the day.
Date Market
The fruit and vegetable market, which was part of the old Deira Market, would also relocate to the current Waterfront Market further north. It will take some time to bring it up and running correctly and to ensure that all of the stores are occupied, so when it is finished, it will be fantastic to see.
Dubai Mall
This mall is often described as the largest mall in the world by location, and you could easily waste days here. We enjoyed the Dubai Aquarium on the ground floor as well as the Burj Khalifa outside, where you can see the water fountain show every evening. Please double-check times and dates for any updates.
The packed metro (don't attempt to catch it during peak hour) or the taxi ranks located at specified places on the lower ground floor made getting to and from the mall easy. At peak hours, we had to wait an hour for a taxi, but the allocated waiting areas are well-staffed, and all taxis are official and metered.
Many of the attractions mentioned above under Dubai with Kids are located in the Dubai mall. Add to this list. One of the greatest candy shops we've ever seen (it was right across from the aquarium's giant observation tank) and you've got a kid's heaven.
Dubai Tours
We've often found it difficult to book tours in Dubai; the only local alternative seems to be booking via your hotel. Of course, they have a plan and will guide you to the tours that will cost them the most. We found the desert safari Dubai guide while booking our Desert Safari in Dubai and have been using them ever since. They deliver the lowest price guarantee and the peace of mind that comes with working with a major business. We depend on them and have faith in them. There are hundreds of tours available, ranging from sightseeing to dinners to big experiences and thrills available only in Dubai. Here are the few Dubai tours and attractions.
Tours from Dubai
Abu Dhabi is the capital of the United Arab Emirates, and there are a number of tours accessible from Dubai. These are incredibly common and should not be overlooked. We attempted and struggled to fly by bus from Dubai to Abu Dhabi. Finally, we took a safe bus.
Burj Khalifa
The tallest building in the world (it could no longer be) stands at 829.8 meters in downtown Dubai. It is so big that we learnt that people living above the 80th floor should wait 2 minutes and those living above the 150th floor should wait 3 minutes before eating during Ramadan since the setting sun can be seen from these floors.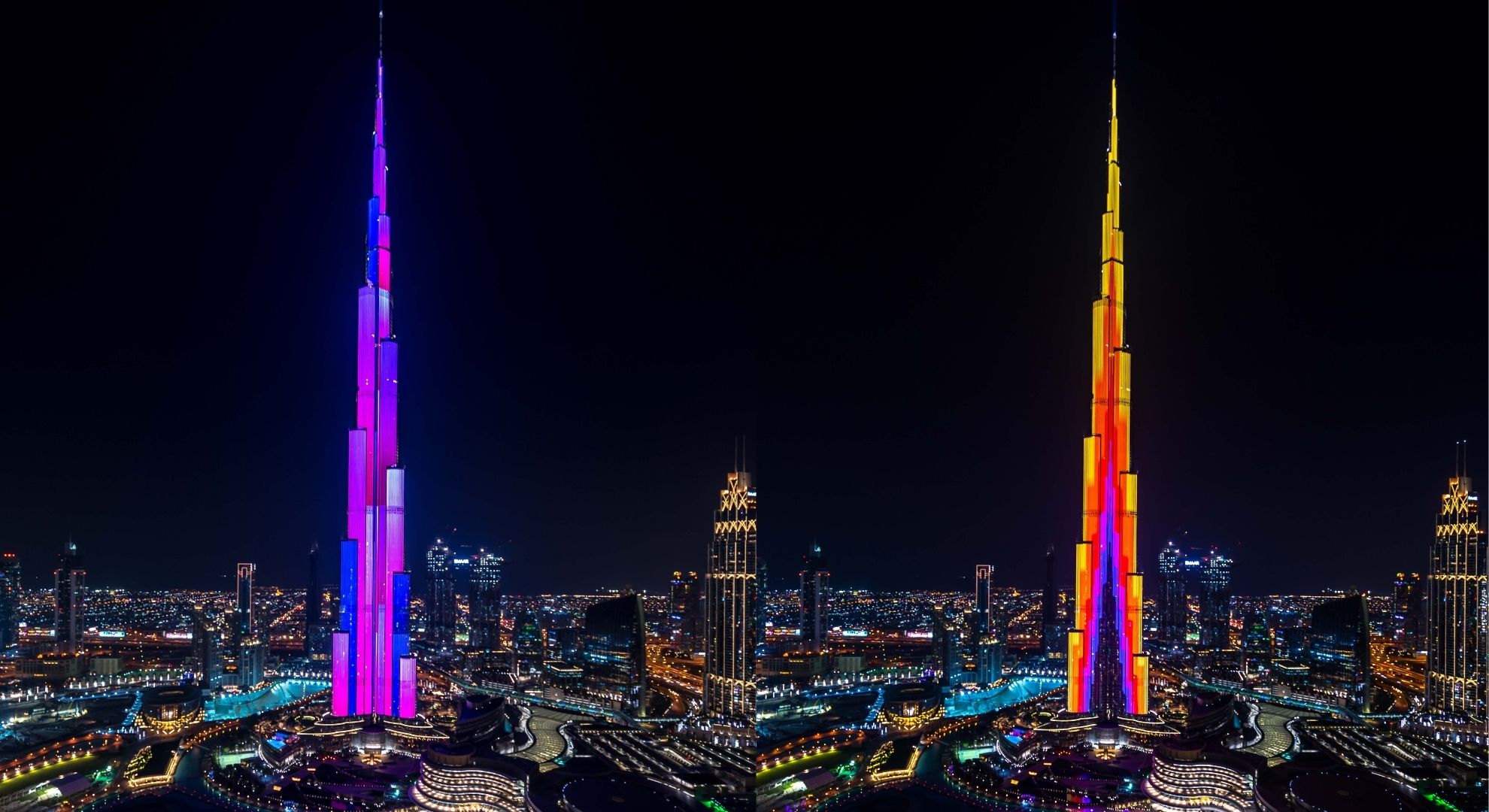 The structure has a mix of applications, including homes, bars, offices, and screening rooms. Its design has earned many awards. It also holds various official and unofficial base-jumping records.
Every night, it hosts a water fountain display just outside the Dubai Mall at the base of the Burj. We've seen this fountain display many times and it's still a treat. Crowds are to be predicted. The taxi ranks at the mall would be very crowded at the conclusion of the show. Getting into a cab will easily take an hour.
Burj Al Arab
The breathtaking Burj Al Arab on Jumeirah Beach is said to be the world's most comfortable hotel. It's a beautiful structure, and a ride to the beach can have spectacular views.
Food in Dubai
Obviously, since Dubai is a large modern area, you can get whatever you want. The most authentic local food we encountered was most likely on our culture tour and Emirati lunch, as well as the street snacks we purchased in the souk near Old Dubai.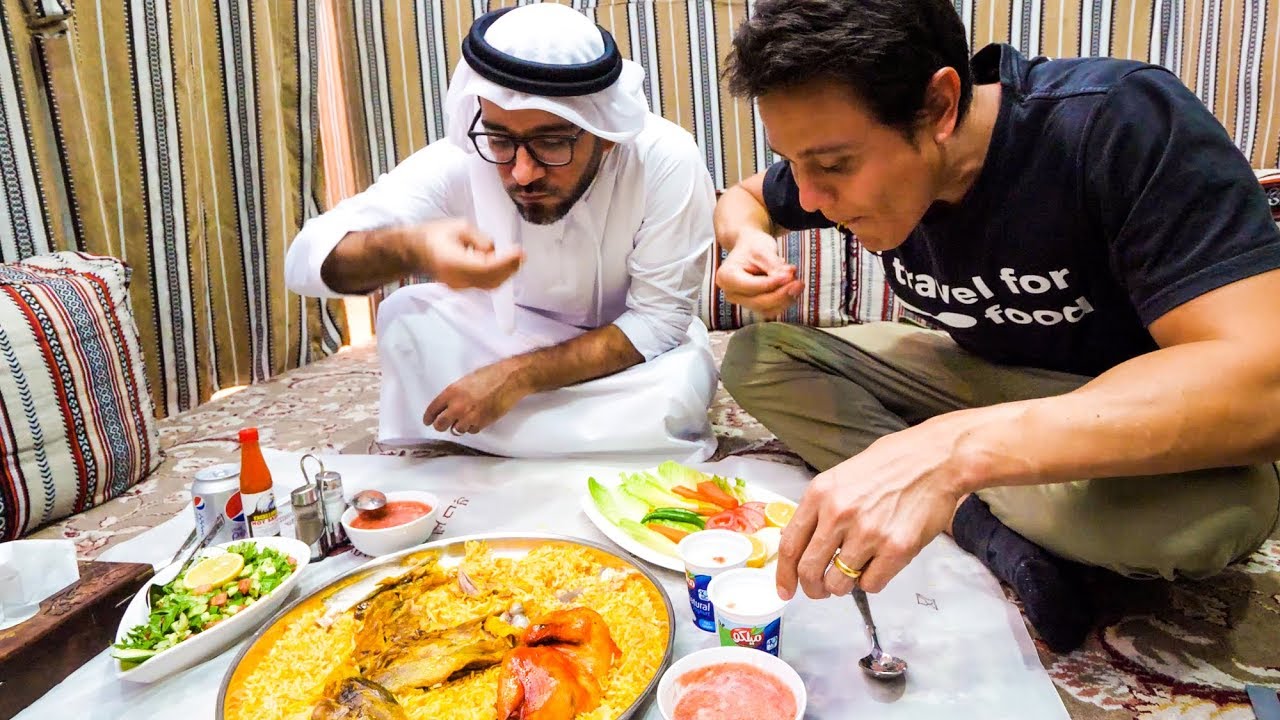 In Dubai, we like to self-cater a lot, which isn't my favorite thing to do, but decent cheap eats are hard to come by. Check for the Spinneys grocery chain; there appears to be one every few paces.
What to Wear in Dubai?
Surprisingly, there are no rigidly imposed dress standards in Dubai. Women will be completely exposed by choice, while some will be wearing swimsuits at the beach and around pools.
However, whether you're going to the mall, a diner, a store, or some other public location. Show certain courtesy. Certain products, such as very short shorts and skirts, crop tops, strappy tops, and so on, are not permitted. Cover up from the elbows to the knees and you should be well. Men should regard women in the same way. Please review the most recent specifications.
The locals are still suited to the nines, and you'll be astounded by the well-groomed, fragrant, dazzlingly white-robed men and their immaculately made-up partners. And if you can just see eyes, they would be flawless and enthralling.
What to Take with You During Dubai Tours?
There isn't something you'd like to bring for Dubai that you can't buy there. Dubai society centers around shopping, but they'll have what you're looking for. Since you'll be in a community, the usual travel devices we suggest are out of the question. Theft isn't a major concern, but consider anti-theft bags and equipment, particularly in the souks. Don't overpack because Dubai is one of the locations, we go to stock up on items like high quality denim and underwear.